---
Counselors
Class Contact:
Mental Health:
LMHP – Karen McGarity, karen.mcgarity@austinisd.org
 -Or-
If you or someone you know is experiencing a mental health crisis, Integral Care has a 24/7 Crisis Helpline at 512-472-HELP (4357). You can also Text TX to 741741 to connect to Crisis Text Line. The Crisis Text Line provides free, 24/7 crisis support via text. 
For a mental health emergency, please call 911 and ask for a wellness check.
Student Hub: 
---
Counselor Directory
Croom, Loren
Counselor (A-E Students)
loren.croom@austinisd.org
 512 414-2519. Ext. 71061
School Office
Muller, Nicollette
Counselor (F-Lh Students)
loren.croom@austinisd.org
 512 414-2519. Ext. 
School Office
---
Garcia, Cristela 
Counselor (Li-Rn Students)
cristela.garcia@austinisd.org
 512 414-2519. Ext. 71035
School Office
---
Garcia, Marc
Counselor (Ro-Zz Students)
marc.garcia@austinisd.org
 512 414-2519. Ext. 71151
School Office
---
Goldstein, Shelley
Counselor (FAA Students)
shelley.goldstein@austinisd.org
 512 414-2519. Ext. 71077
School Office
---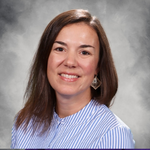 Nix, Camille
College Counselor/Project Advance
camille.nix@austinisd.org
  512 414-2519. Ext. 71088
McCallum Office
---
Warren, Jennifer
Special Education Department Chair
jennifer.warren@austinisd.org
 512 414-2519. Ext. 71096
School Office